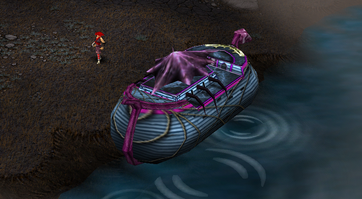 The Lotus Clan used great ships to escape the tendrils of The Horde, then soon washed up in the same island as the Serpent Clan.
Known Ships
A Lotus Clan Ship - It looks like a barge or a freight. It appears to have a dragonlike figurehead and a tent like structure rather than a mast. It is shown in a chapter in Kenji's Journey, docked near a Lotus Clan village and came out from it was the lord of the Lotus Clan, Zymeth.
Ad blocker interference detected!
Wikia is a free-to-use site that makes money from advertising. We have a modified experience for viewers using ad blockers

Wikia is not accessible if you've made further modifications. Remove the custom ad blocker rule(s) and the page will load as expected.